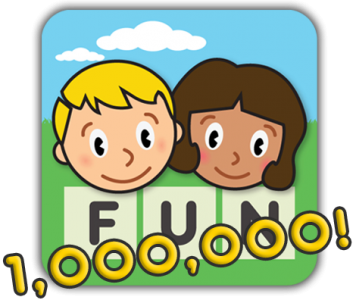 As some of you may or may not know, I'm honored to be the voice behind Learning Touch's popular educational iOS app, First Words. This series not only teaches toddlers how to sound out specific letters, but also how to use those letters to spell simple words. Learning Touch has done an amazing job crafting the apps to do this in a fun puzzle-like manner that reinforces the learning through multiple visual and audio cues. Today, it brings be great joy to announce that the First Words series has surpassed the one-million download mark!
Thank you so much to the talented individuals at Learning Touch for allowing me to be a part of this amazing project.
For the full collection of First Words apps, please visit www.LearningTouch.com!